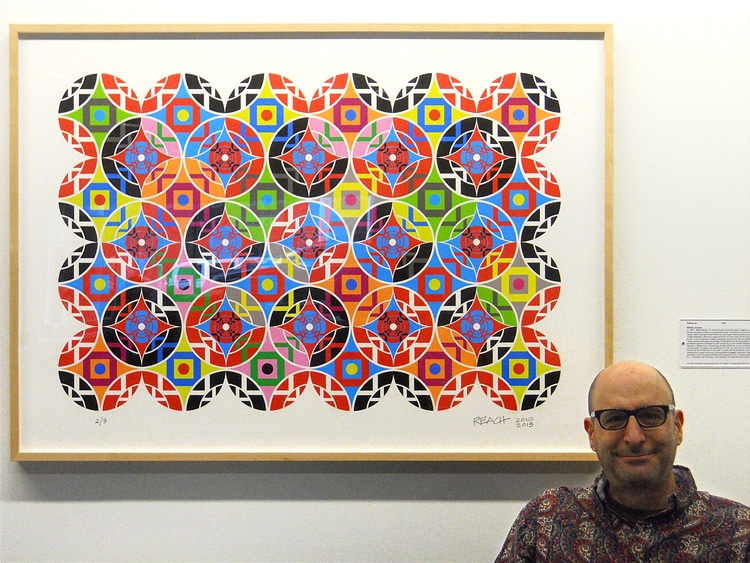 Me with "Getting Up", Archival Digital Print on Cotton Rag, Edition 2 of 3, 36 x 50.5 inches
In this work influenced by Islamic Art and Sufism, my circles come alive with abstracted interlocking mandala like radial spinning constructions distilled from a personal methodology of kinetic dynamism. Making this work allowed me to experience freedom and move kinetically through my art, much like the Sufi Whirling Dervishes whose spinning dances bring them closer to spiritual bliss.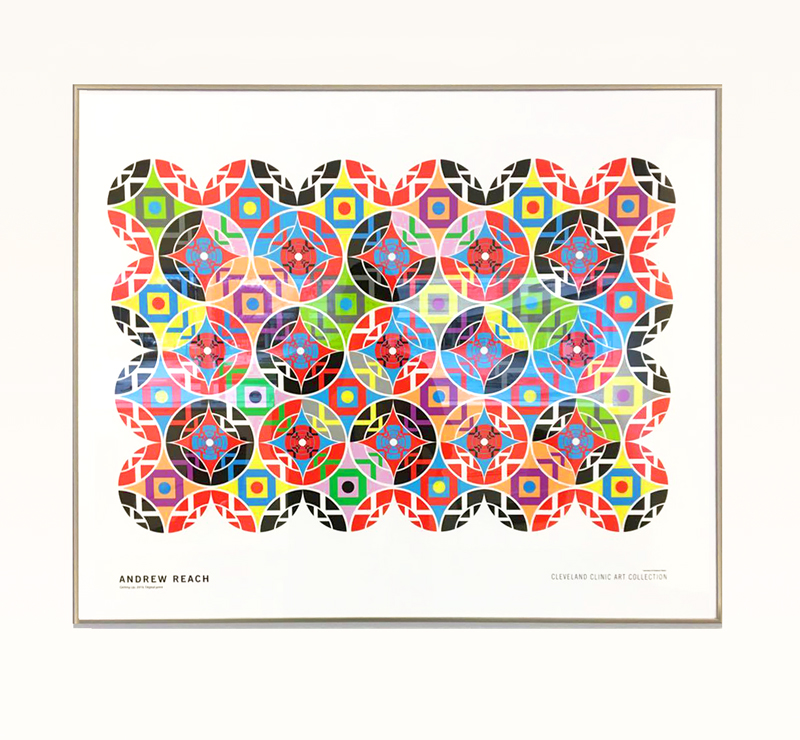 I was asked to grant permission to have the artwork reproduced for a series of posters with the goal of extending selected works from the Cleveland Clinic Art Collection to satellite facilities. I'm humbled by this because they select only a small portion of the collection for this program, being in the company of such artists as Catherine Opie and Sarah Morris.