click on image to enlarge (except mobile phones)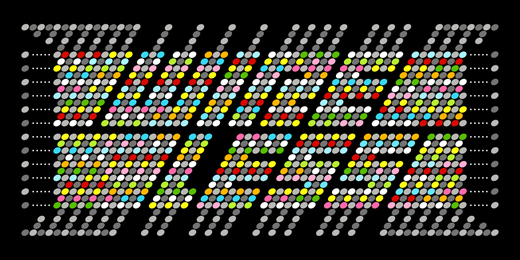 Wire – – Less, 2019
UV cured inkjet on composite acrylic/aluminum panel
38 x 76 inches, edition of 3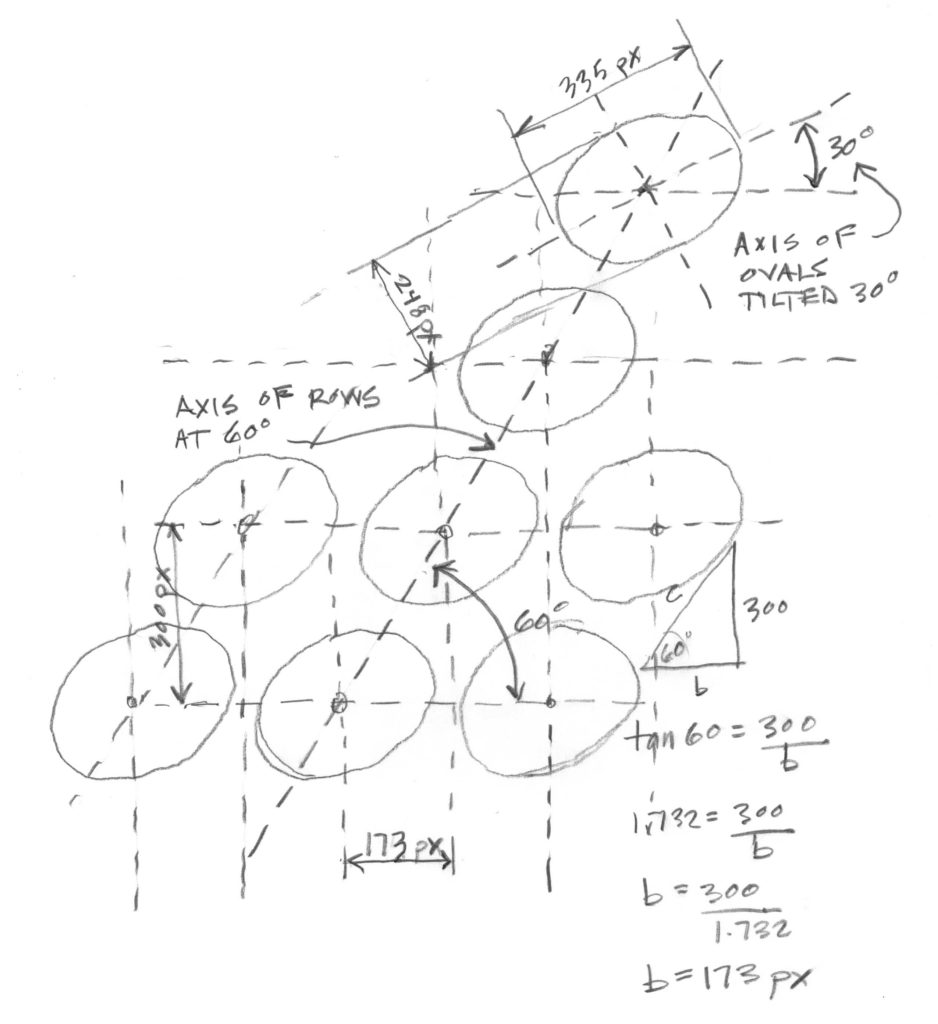 In the past I've worked with circles organized as a matrix of dots but a regularized grid (x and y are equal) makes the axis of diagonal rows of dots at an angle of 45 degrees. So, I thought, what would happen if the grid was modified to make the axis at 60 degrees. I further thought, how could I create a further sense of movement. I substituted circles with ovals and rotated them along the long axis at a 30 degree angle giving them some tension.

For a little insight into my process, above is also sketch of mathematical layout in pixels I worked out first. This allows me to place guidelines in photoshop at 300 pixels vertically and 173 pixels horizontally giving me the accuracy I need to construct it.

For this first piece using this grid and rotated ovals, I spell out the words Wire Less. At first glance it could be read as wireless, a nod to the ubiquitousness of wireless technology. But another reading is Wire – Less; a message to metaphorically unplug once and a while.