Click on images to enlarge.
Scroll down to read narrative below.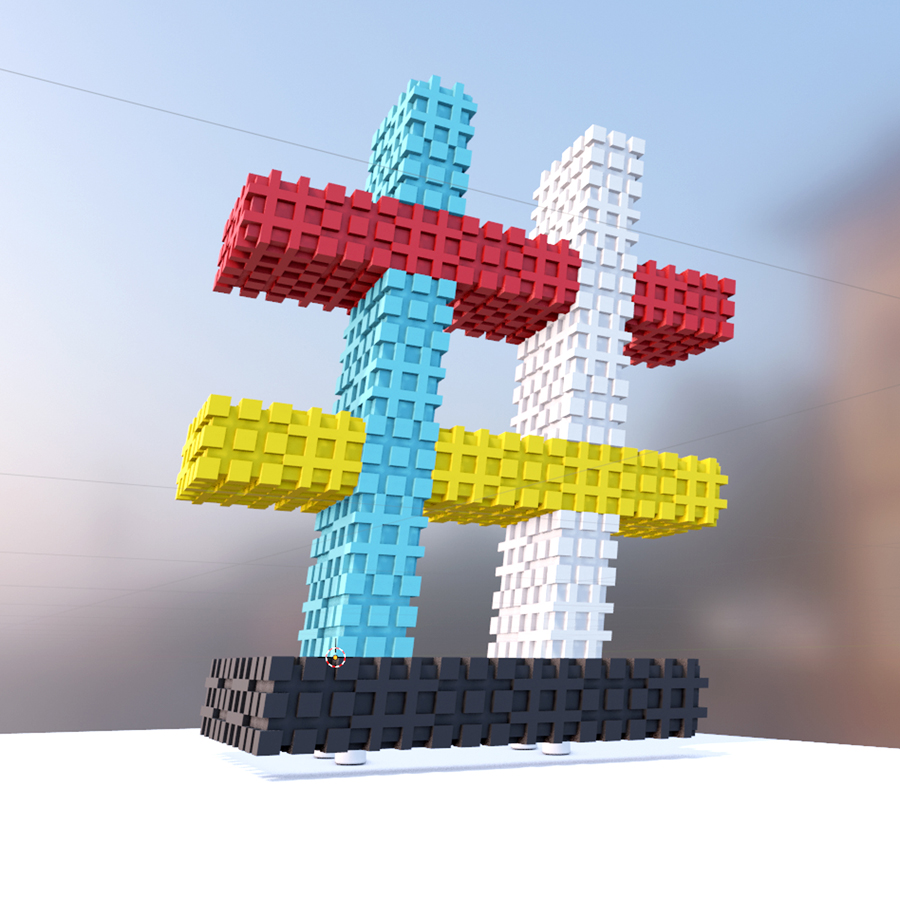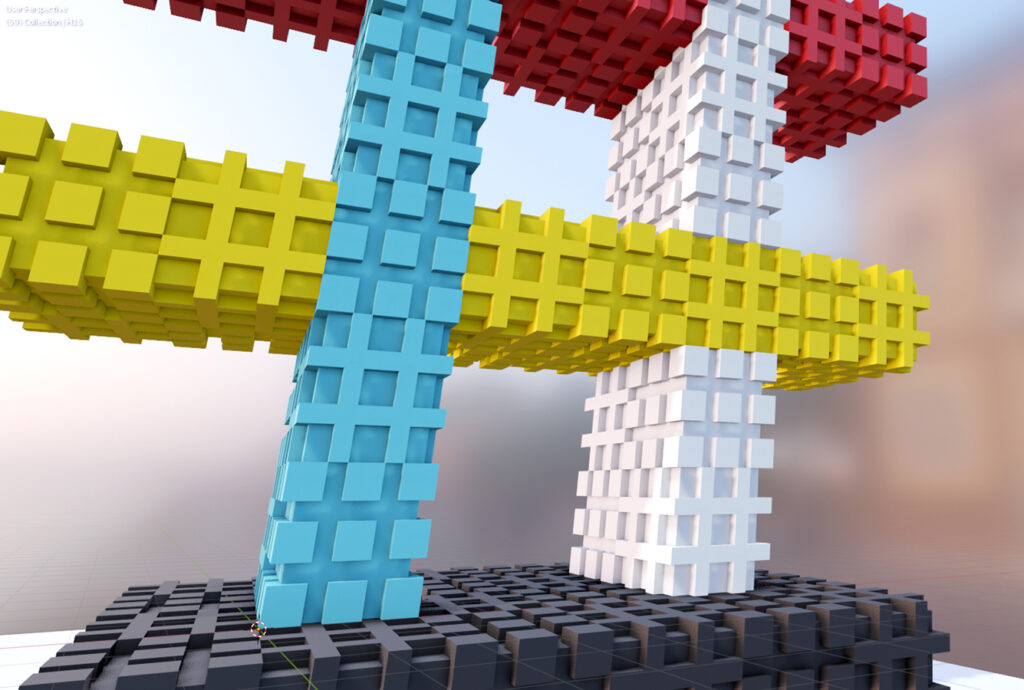 I'm honored to be one of several artists to be in the upcoming show in December "W/O Limits: Art, Chronic Illness, & Disability" exhibition curated by Megan Alves and Mindy Tousley of the Artists Archives of the Western Reserve. The Artists Archives has been awarded a grant from the Cuyahoga County Board of Developmental Disabilities where the organization will be able to incorporate strategies to increase accessibility with among others the use of braille and a 3d printed tactile sculpture for the visually impaired.
Megan asked if I would be interested in doing the 3d printed sculpture and I accepted, excited with the anticipation of revisiting shifting into 3 dimensions and also working again with Think[Box] at Case Western Reserve University. I had worked with Think[box] in 2015 where I printed 2 sculptures I call MODEL CITIZENS.
For the W/O LIMITS exhibition, In progress is a 3d Hash symbol with elements that make it accessible to the visually impaired. A modular system of 80 individually printed blocks (each block 2″ high) connected together and alternating between hash symbols in negative relief and positive relief form a bold singular Hash symbol. Primary colors and black and white provide bold contrast between the parts, making them more visible. The deep cuts into each block project shadows making it both tactile and with a sharply delineated pattern also making it more visible.
As an art object unto itself, the hash symbol with its use in hash-tagging represents our modern times, good and bad; where data is turned into meta-data; where information is categorized and made searchable; where so many find their voices amongst the billions of souls vying to be seen and heard to share joys, beauty, injustices, sadness…and so much more, elevating our humanity. But other voices use it to tear down our humanity and the beauty of our multicultural world. With this sculpture, however, I choose to express it as a symbol of empowerment.