click on image to enlarge (except mobile devices)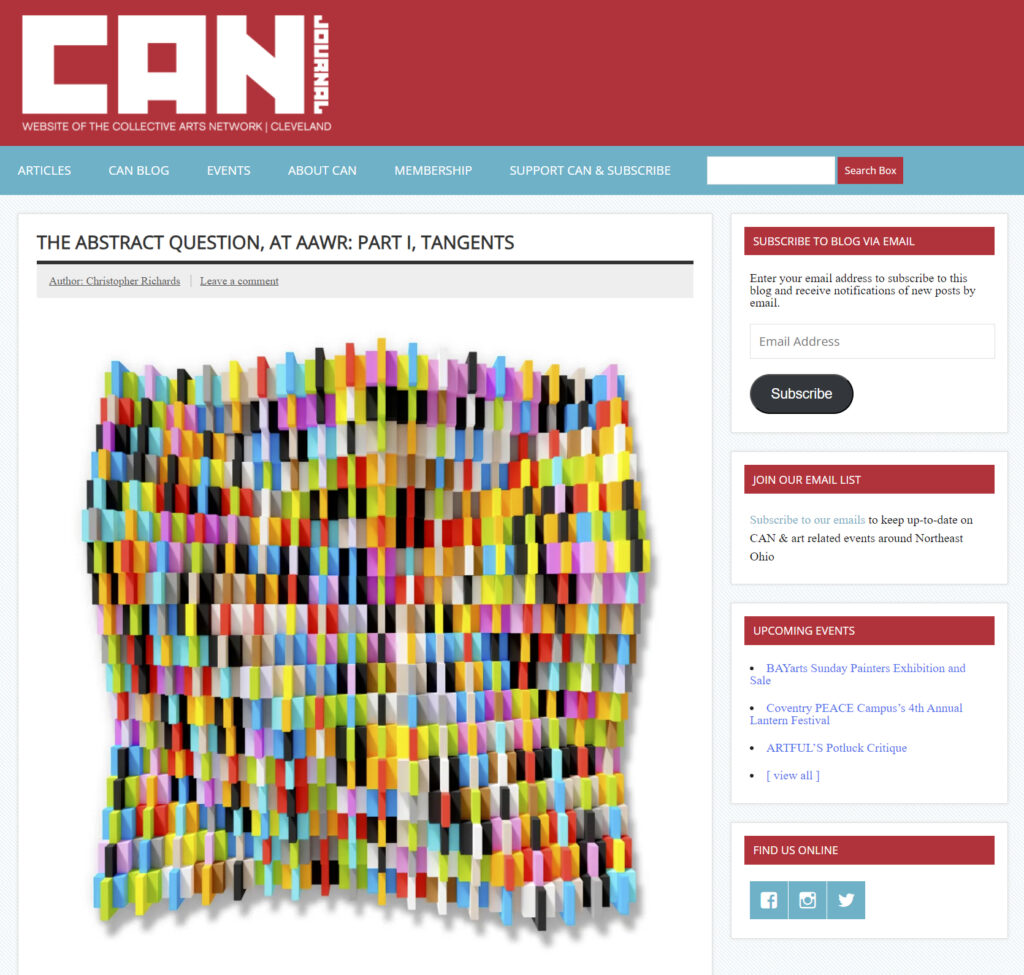 Screenshot of Article with my work QUADRABAR I
Two of my works are being shown in the exhibition TANGENTS – ABSTRACT AND GEOMETRIC ART IN NORTHEAST OHIO at the Artists Archives of the Western Reserve curated by Jenniffer Omaitz. I'm honored that my work QUADRABAR I is featured in the article and that my work is covered in this review by artist, gallerist and writer Christopher Richards on the CAN Journal website. Click here to read the article.
The exhibition runs from November 2 – December 16, 2023. Hope you can visit and see not only my work but the wonderful work of the other artists.

Curator Jenniffer Omaitz will give a curators talk at the AAWR on December 2 at 1:00pm.
Click here to read more about the exhibition on the Artists Archive website.
Artists Archives of the Western Reserve
1834 E. 123rd Street Cleveland, OH 44106
216-721-9020

I was awarded the Ohio Arts Council's Artists With Disabilities Access Program (ADAP) Grant for fiscal year 2024.