I'm honored that my work "There's No Place To Hide" is on the cover of the 2016 fall issue of the CAN Journal. It's a detail of the larger work. It ties into an article about University Hospitals Art Collection and Trudy Weisenberger, a co-recipient with Joanne Cohen of the 2010 Cleveland Arts Prize for her work at UH. Weisenberger started the collection in 1987 and nurtured it until her retirement in 2011. Tom Huck took over the reigns and is continuing to enhance and expand the collection. I am honored that Tom Huck chose this work to be in the Angie Fowler Adolescent & Young Adult Cancer Institute at UH Rainbow Babies and Children's Hospital. Special Thanks to the Michael Gill, executive editor, writer and editor of the journal and also Brittany Hudak and Joanne for the cover design. I'm also honored that the installation of this work was featured in CODA Magazine – Healing Art II issue, an online magazine of CODAworx.com, a portal for the collaboration of design and art featuring public art installations. Click here to read more and see the installation.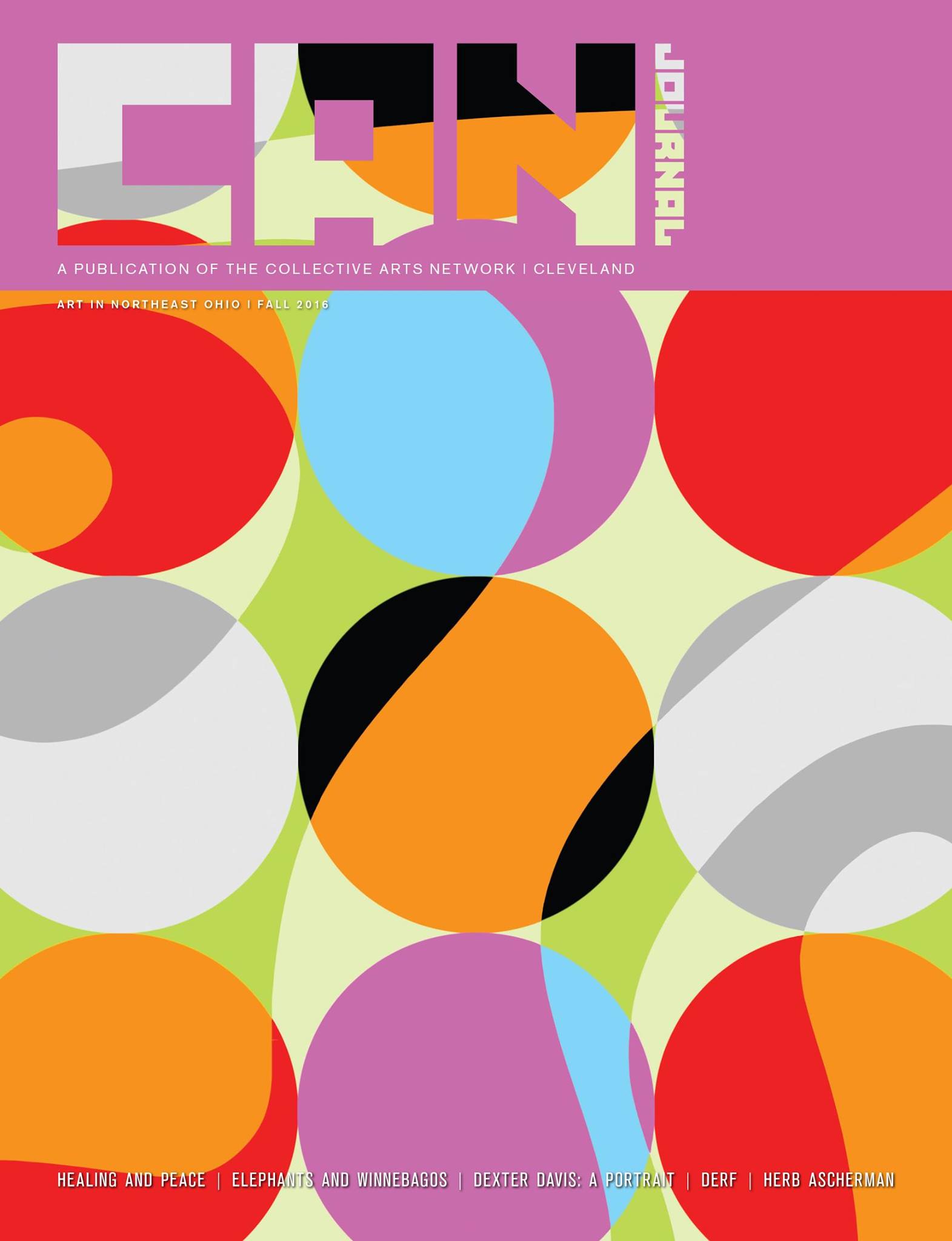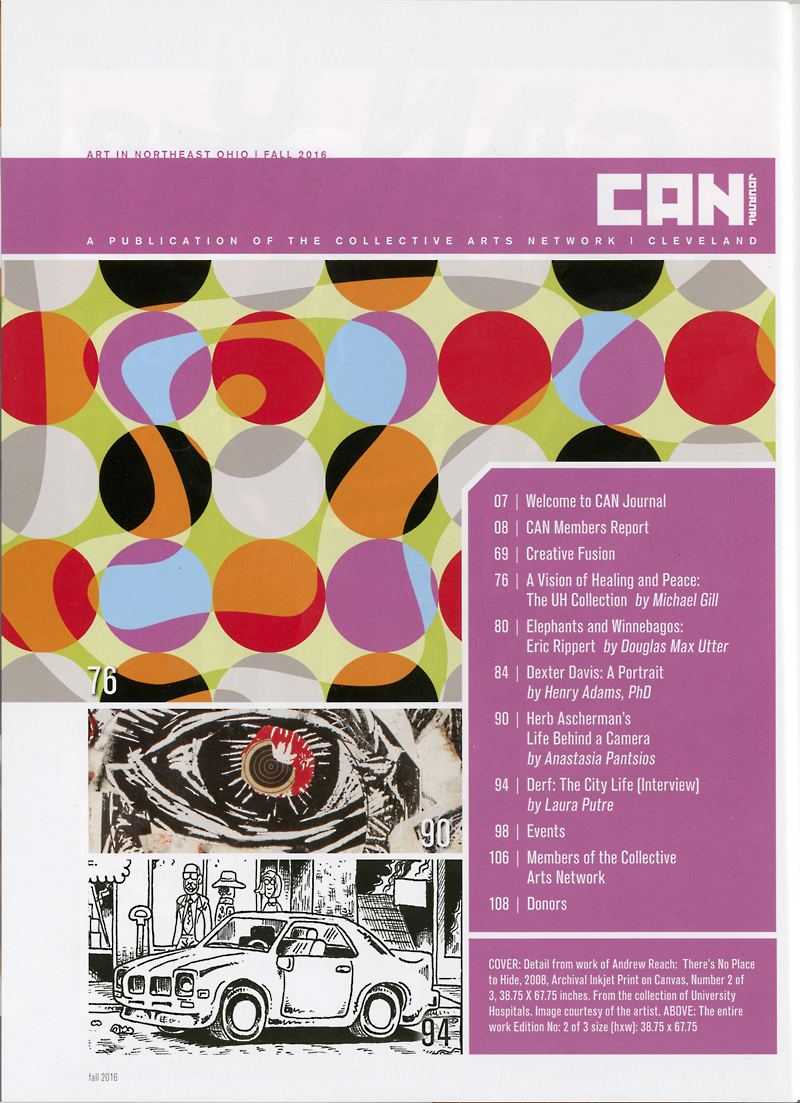 Below are photos from the Fall Issue Launch Party at Canopy-Collective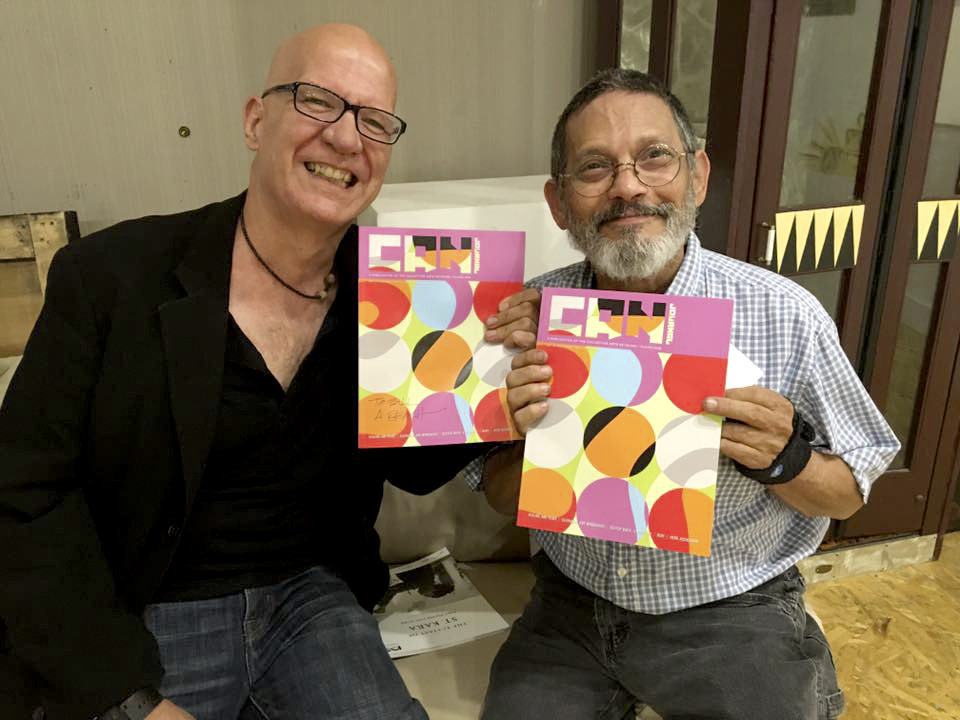 from left: William E. Forester and my life partner Bruce Baumwoll
William Forester is an inspiration. He overcame a stroke that left him paralyzed and unable to speak and like me has become an artist.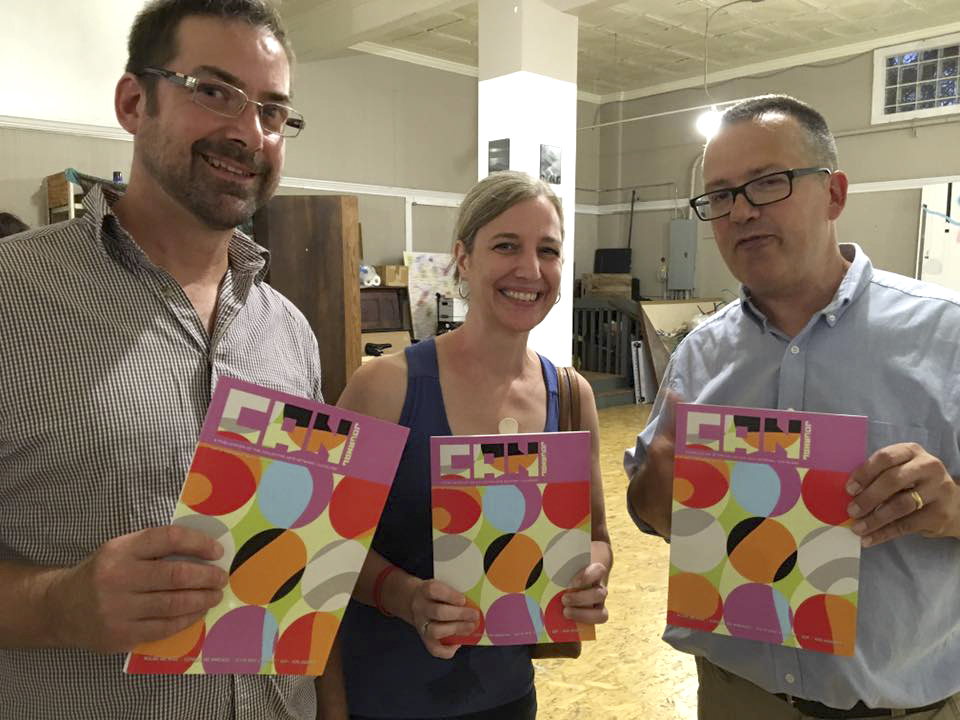 From left: Gregory Aliberti, Lynne Breitenstein Aliberti and Michael Gill, executive editor, writer and editor of the journal
Lori Corso Forester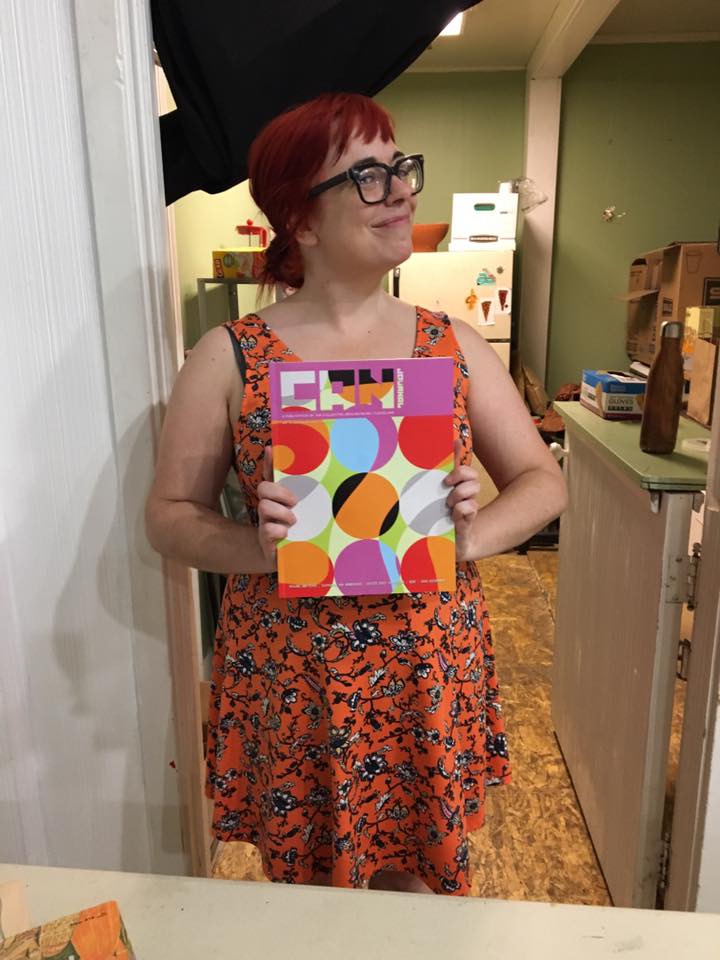 Brittany Hudak – 4Walls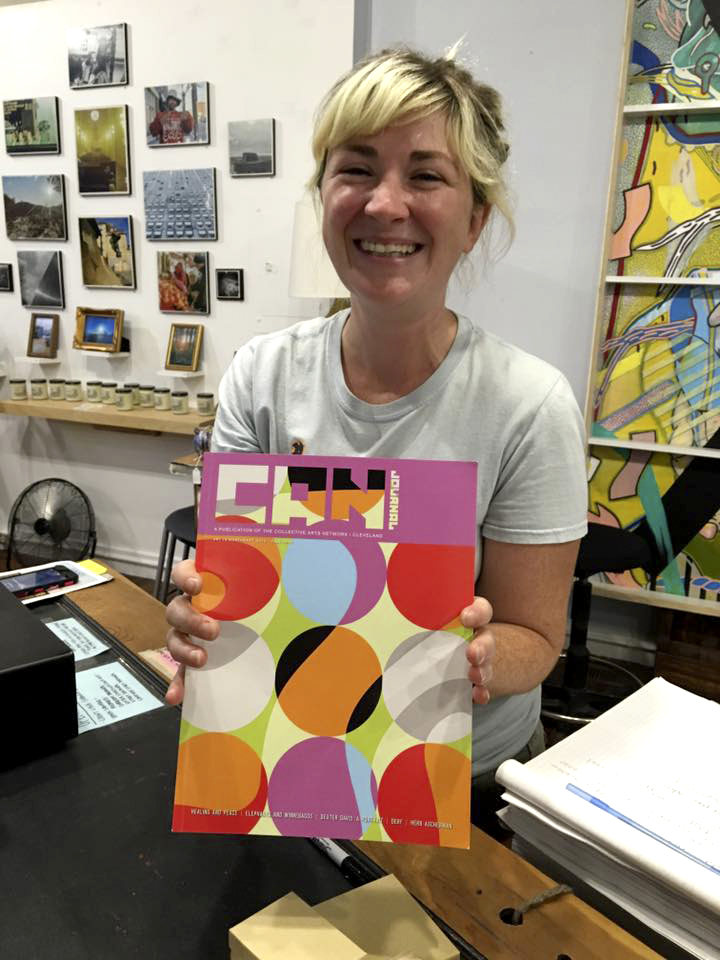 Erika Durham, owner of Canopy-Collective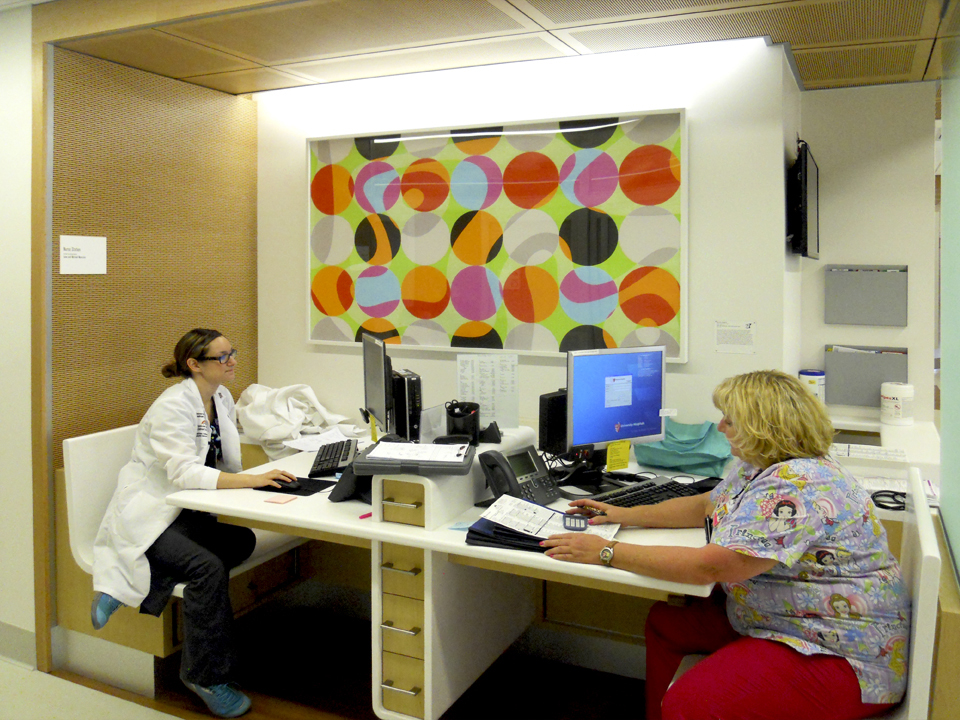 Installation of "There's No Place To Hide" at  Angie Fowler Adolescent & Young Adult Cancer Institute at UH Rainbow Babies and Children's Hospital