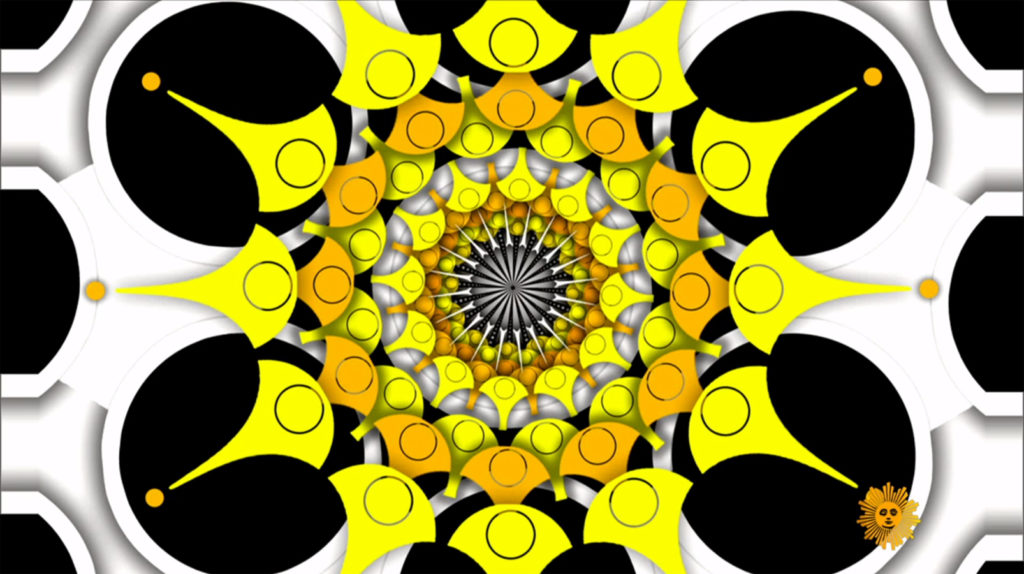 A sun I submitted to CBS was shown on the CBS Sunday morning broadcast on March 31, 2019 following a story about wrongfully convicted artist Richard Phillips who created art in prison for decades. So I was astonished when I got an email with the subject line "We're using your sun again tomorrow" from Jessica Frank with CBS Sunday Morning and she said:
I wanted to let you know that your yellow and black sun, which is SO cool, will appear on our Sunday Morning broadcast tomorrow, at the end of a story that we're doing on Street Wear. It's the perfect ending.
On Sunday morning June 23, 2019 the sun aired for the second time on the show at the end of the Street Wear Segment which you can see below.