I'm pleased to be exhibiting my work this fall at Cleveland Ohio's 2013 IngenuityFest. This work will be one of a few large scale canvas prints I'll be showing.
click on image to enlarge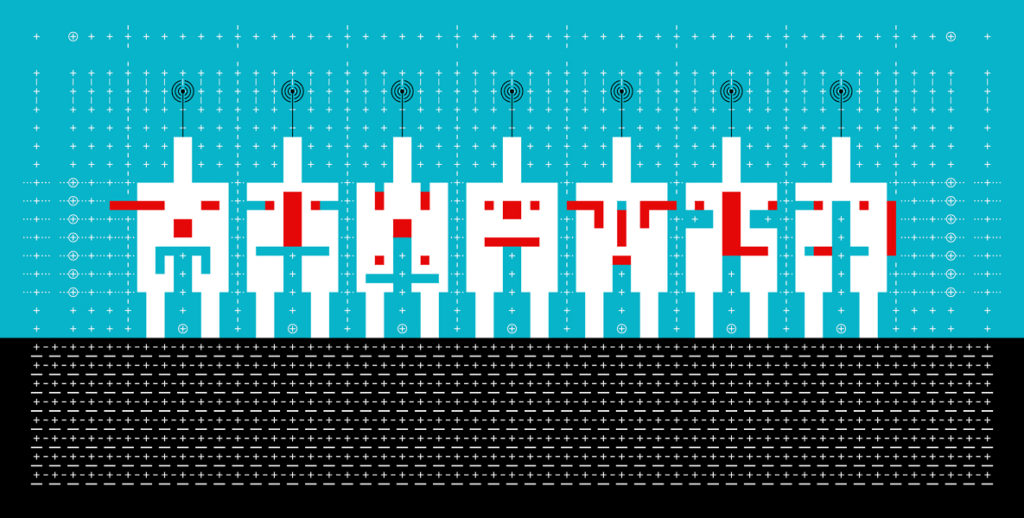 Seven Model Citizens, 2013
Epson GS Ultrachrome Print on Canvas
Edition of 3, 48 x 96 inches
My architectural background comes into the work "Seven Model Citizens".  Within a vocabulary of symbols suggestive of a primitive digital aesthetic, seven anthropomorphic architectonic constructions are lined up, at once symbolizing individuality and rigid conformity. The blocky formed monoliths conform to a grid where they must reside, yet, each is still unique. The antenna appendage on their heads represents the untethered power we now possess to be connected with smart phones and wi-fi. The model citizens are represented as flattened and two dimensional but each lives in another 3d world. I will be rendering them with 3d printing technology.
Detail of Seven Model Citizens