"Thirteen Octoquads II" is the first piece fabricated with funding from a 2019 Artists With Disabilities Access Grant (ADAP) from the Ohio Arts Council.
This funding is giving me the opportunity to work in a new medium. The following is from my grant application, titled "The Shape of Things to Come":
With this grant, I will create 4 artworks, printed on rigid substrates as opposed to media of the traditional digital print (paper/canvas). Printing on rigid substrates opens up a new avenue of exploration in my work by allowing my geometric constructs to expand beyond the confines of square and rectangular formats with use of a Computer Numerical Control (CNC) Router that can cut the substrate panel to my specifications.
click on image to enlarge (except mobile devices)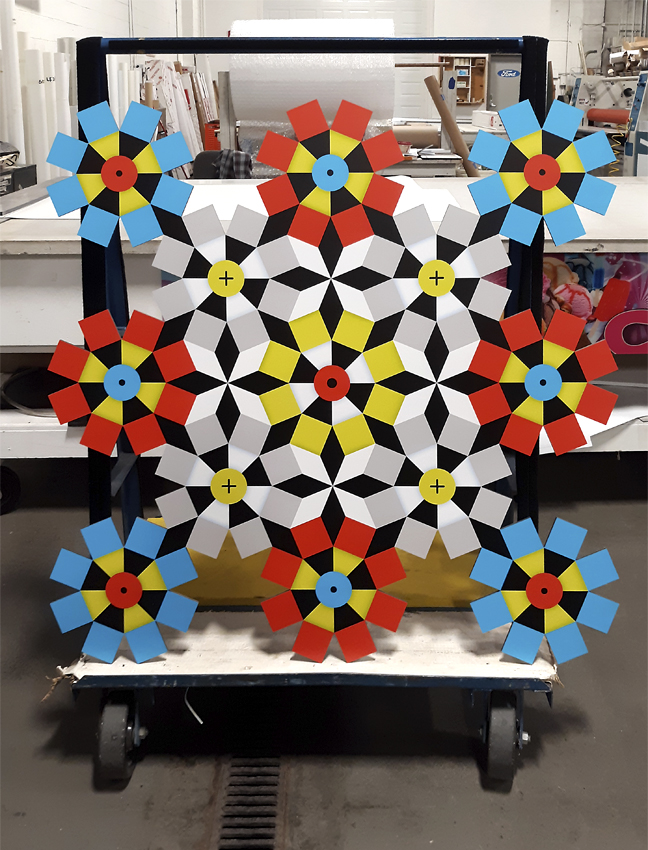 It's printed on 1/4″ thick composite aluminum panel and was cut by a cnc router. Great job by Vista Color Imaging. Went over to sign it and they will be packing it up for an exhibit next year in Chicago.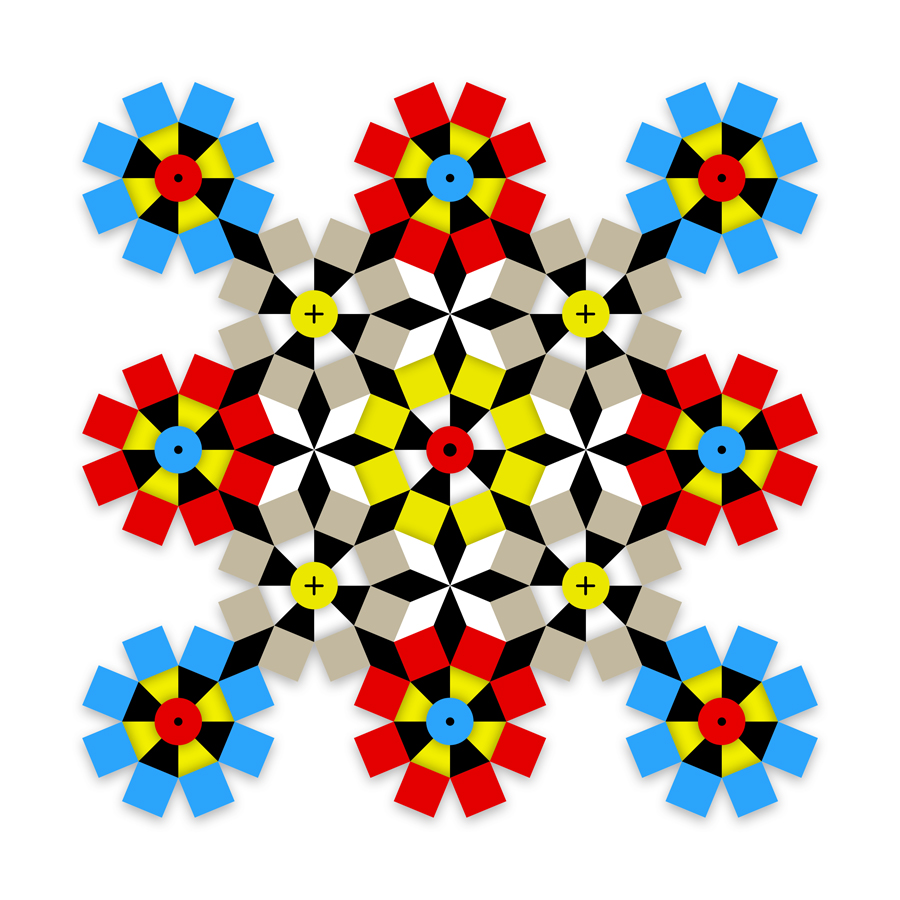 ADAP (Artists With Disabilities Access Program) provides funding that gives individual artists with disabilities—and organizations that serve them—the resources they need to further their artistic development. ADAP awards help artists with disabilities advance their artistic practices, making Ohio a more accessible and inclusive place to build an artistic career