click on image to enlarge (except mobile devices)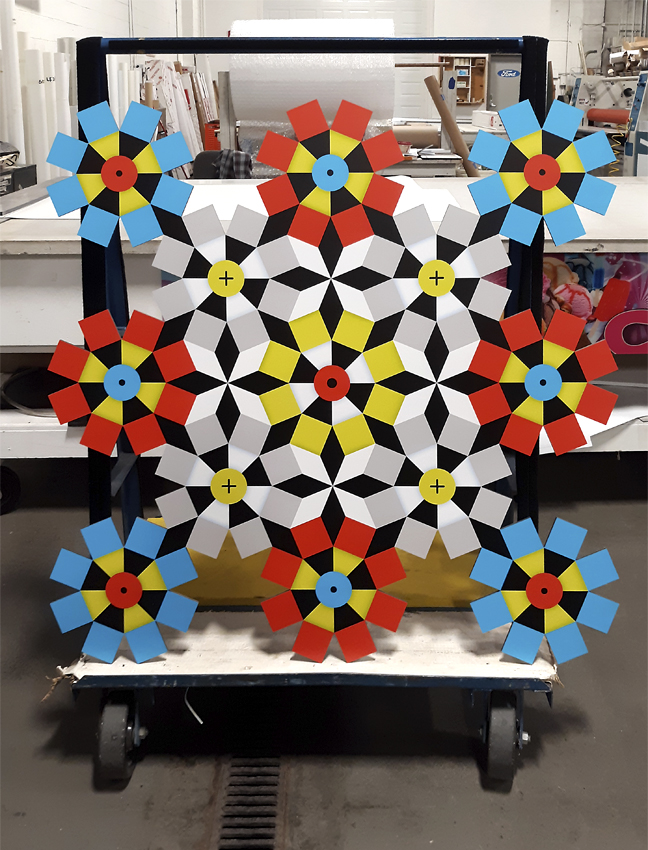 My first piece "Thirteen Octoquads II" was fabricated with funding from a 2019 Artists With Disabilities Access Grant (ADAP) from the Ohio Arts Council.

It's printed on 1/4″ thick composite aluminum panel and was cut by a cnc router. Great job by Vista Color Imaging. Went over to sign it and they will be packing it up for an exhibit next year in Chicago.