My husband Bruce and I were watching the show CBS Sunday Morning (January 9), as we often do and suddenly, totally surprised, there it was, my "Eye Sun" flashing on the screen for just a couple of seconds after a segment about TikTok. The segment was about the rise of comedians on TikTok including the comedian star Adam Waheed with over 15 million TikTok followers and comedians Harry Leibow, Sarah Barnitt and Sam Ramsdell.

Another one of my suns appeared on the show 3 times in the past. Jessica Frank, the CBS "Sun Queen" had emailed me the day before on Saturday that another sun I had submitted was going to air but I didn't look my emails on Saturday, hence it was a surprise. We're glad we didn't know in advance as it's surprise lifted our spirits. Something we needed.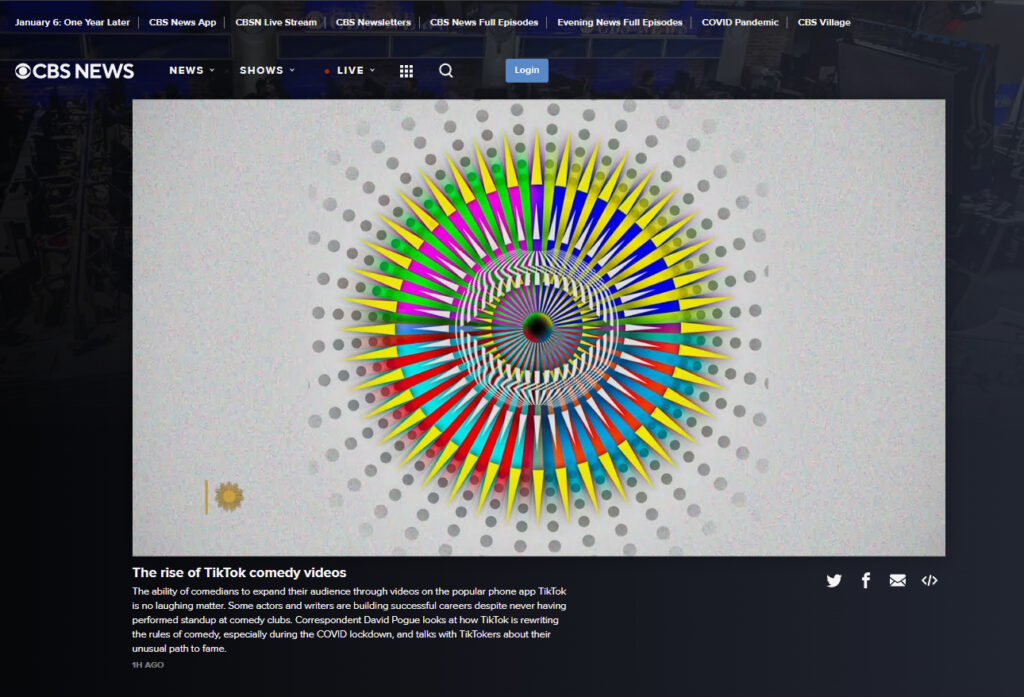 See these earlier posts about my other sun that aired multiple times on CBS Sunday Morning.