I'm humbled and honored to receive Best of Show Professional Division for my work QUADRAMID V in the exhibition COMPLETELY COLOR: Color and Human Experience as part of the society's Color Impact 2023 World Conference at Rochester Institute of Technology, June 11 – 15, 2023. Attendees from around the world and from across the spectrum of color professions including Science, Industry, Education and Art & Design gathered for this 5 day conference with keynotes, thought-provoking presentations, hands-on workshops, short courses, field trips, an art exhibition and more.
It wasn't mandatory but artists in the exhibition were asked to produce a short video statement of which some would be selected to be shown at the conference. I found out that my video was shown as the closeout to the conference and the words in my statement were singled out as part of the decision for my award (see video statement below).
The Inter-Society Color Council advances the knowledge of color as it relates to art, science, industry and design. Each of these fields enriches the others, furthering the general objective of color education.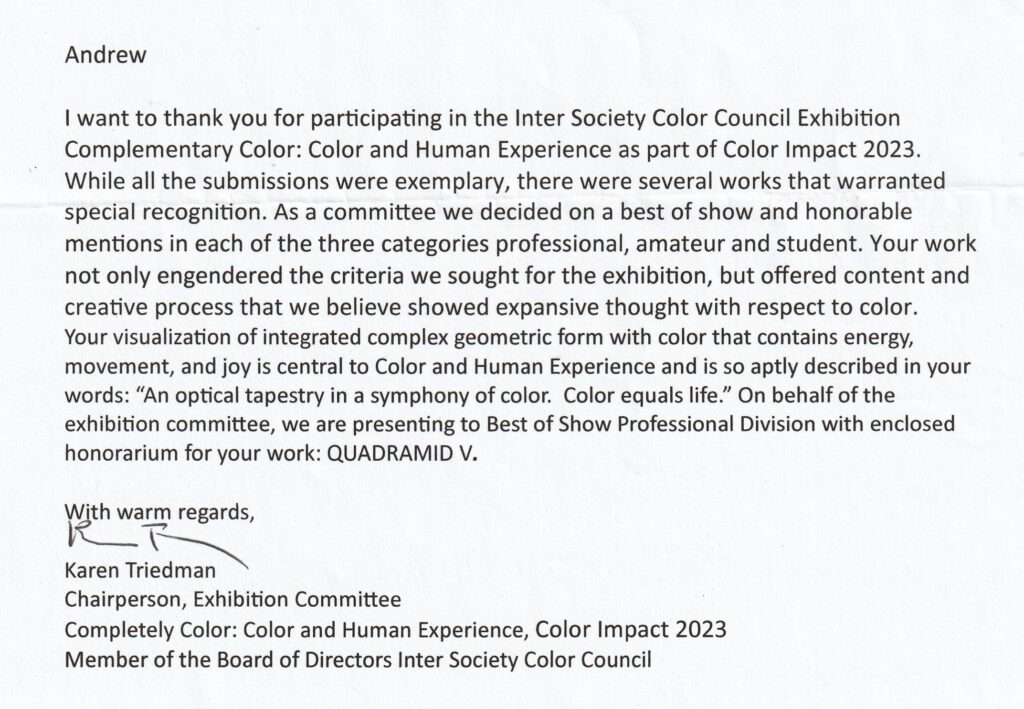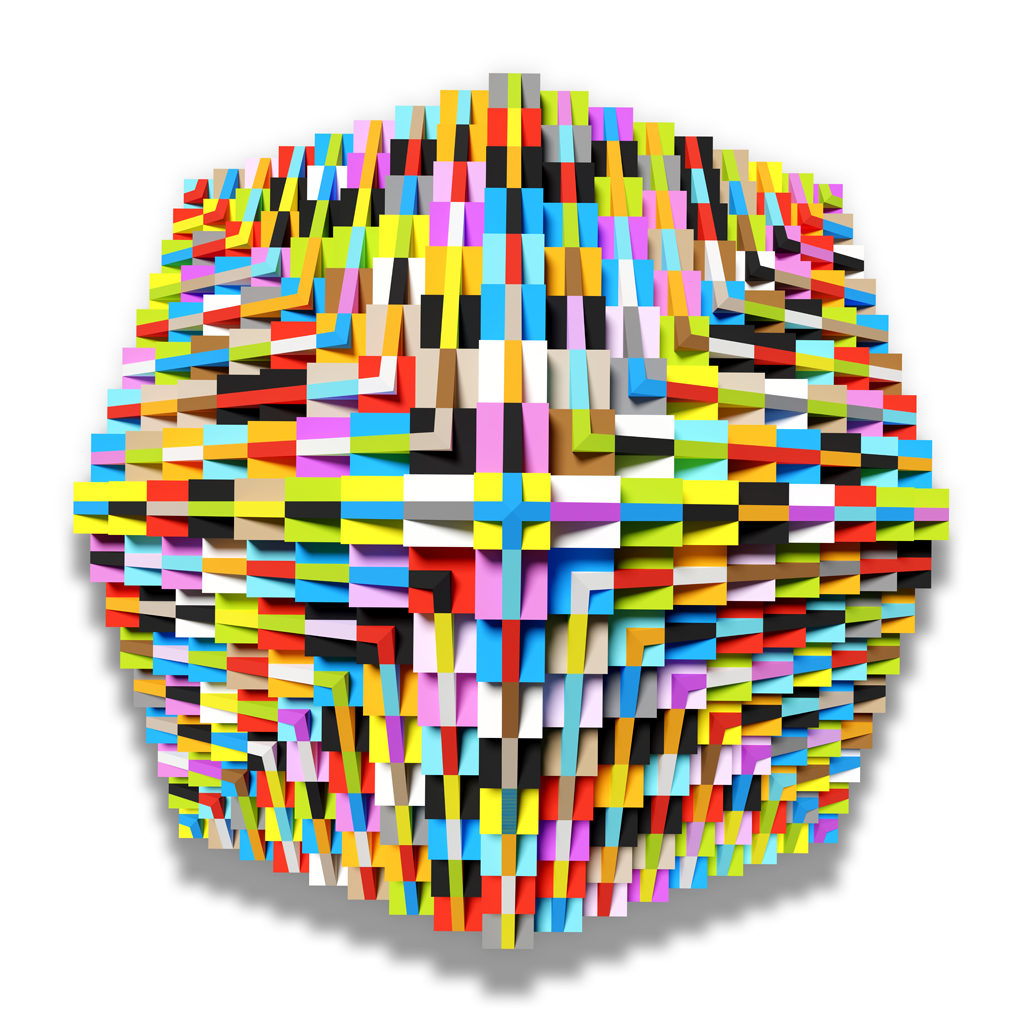 QUADRAMID V