Through the Gallery / Art Advisory Ann Connelly Fine Art in Baton Rouge Louisiana, I'm pleased to report that my artwork CIRCULUX I (uv cured inkjet on cnc cut acrylic) has been acquired for the new offices of the law firm Fishman Haygood in New Orleans.

The space is a lounge in the law firm that's meant to be a relaxing space to get away from the seriousness of the day to day business at hand .
Special thanks to Chelsea Norris, assistant director of Ann Connelly Fine Art, for her enthusiasm and promotion of my work.

click on images to enlarge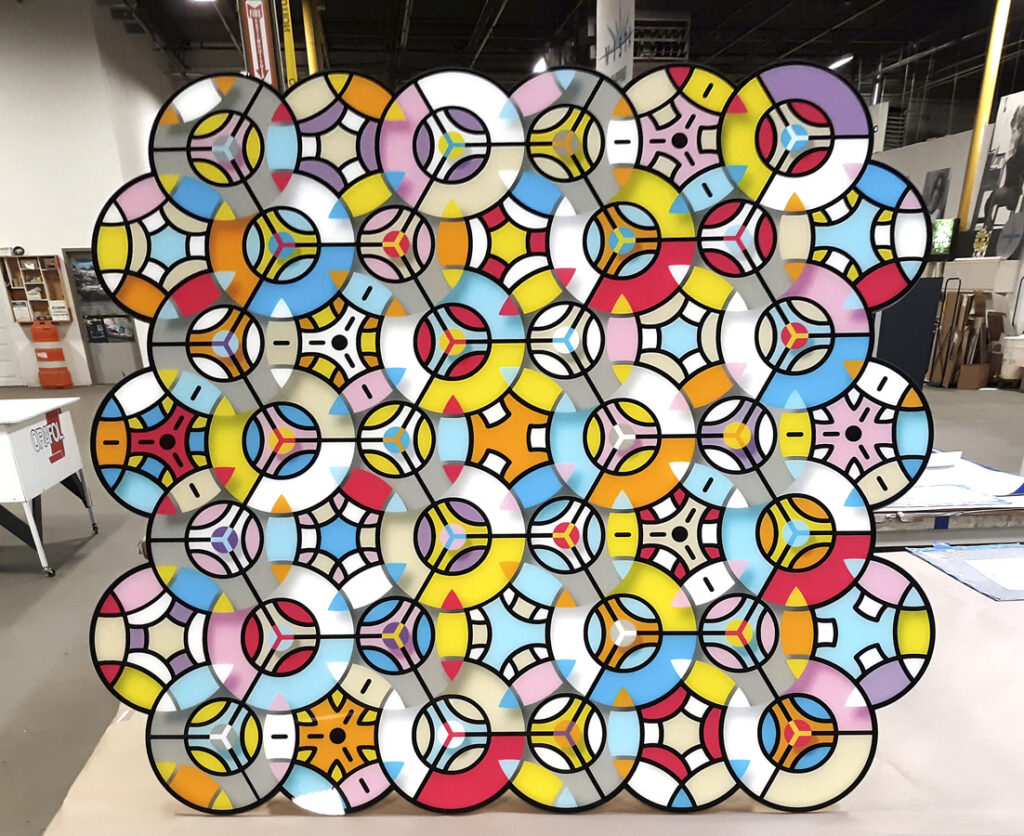 CIRCULUX I at printer/fabricator Vista Color Imaging in Cleveland
Gallerist and art consultant Ann Connelly installing CIRCULUX I at law firm in New Orleans.
This artist was awarded the Ohio Arts Council's ADAP Grant (Artists With Disabilities Access Program) for Fiscal Year 2022.