Because of the pandemic, as is the case with everyone else who was slated to have an exhibition opening, the exhibition "The Shape of Things" with artist Diane Di Bernardino Sanborn at Water Street Studios, Batavia Illinois (suburb of Chicago) has been cancelled.

Along with Diane Sanborn's beautiful abstract paintings I was going to show 10 new works on cut-out metal and acrylic. Shape is an overriding theme in both our work. Her paintings have enigmatic shapes as well as shaped color fields. What's most important is the health, safety and welfare of everyone. I wish all of you out there to stay healthy throughout this pandemic crisis.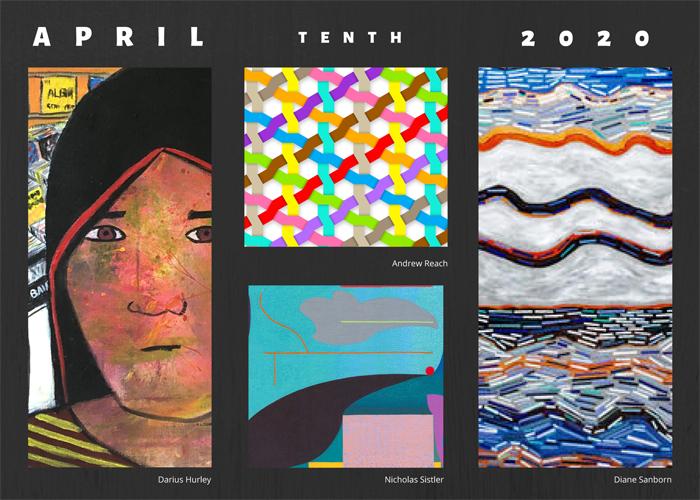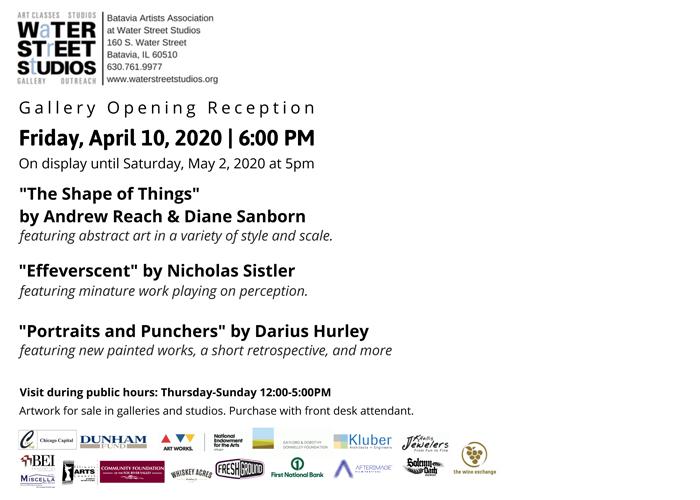 Special Thanks to the Ohio Arts Council for funding through the ADAP program that assisted me in producing work for the show.
ADAP (Artists With Disabilities Access Program) provides funding that gives individual artists with disabilities—and organizations that serve them—the resources they need to further their artistic development. ADAP awards help artists with disabilities advance their artistic practices, making Ohio a more accessible and inclusive place to build an artistic career.