click on images to enlarge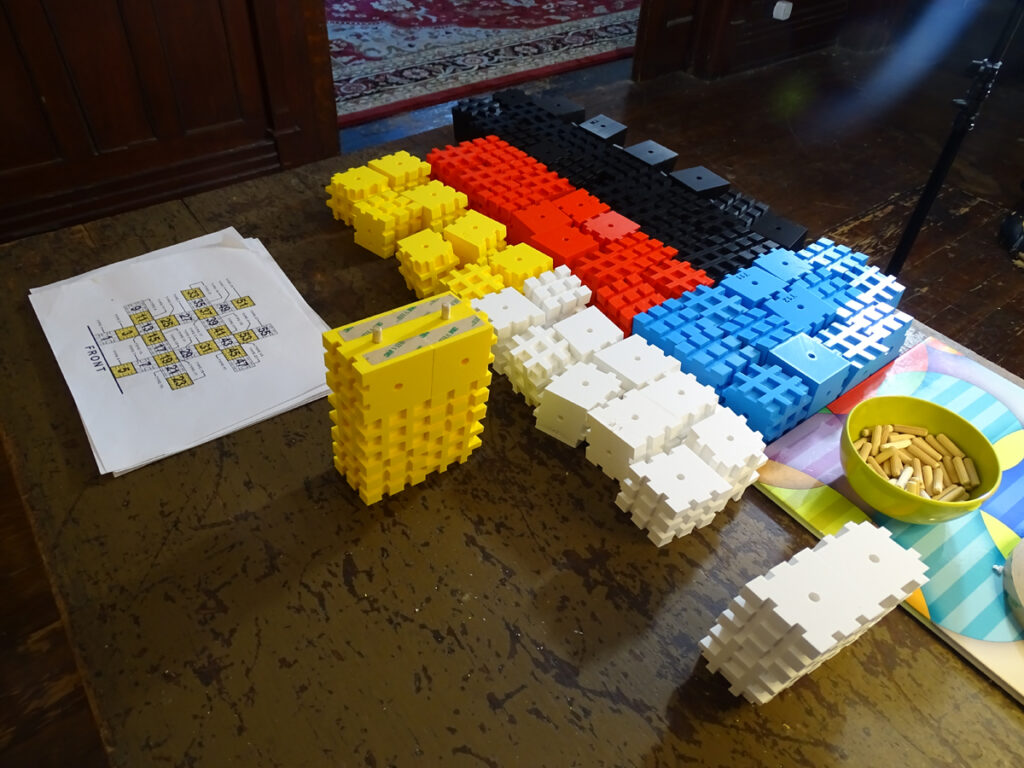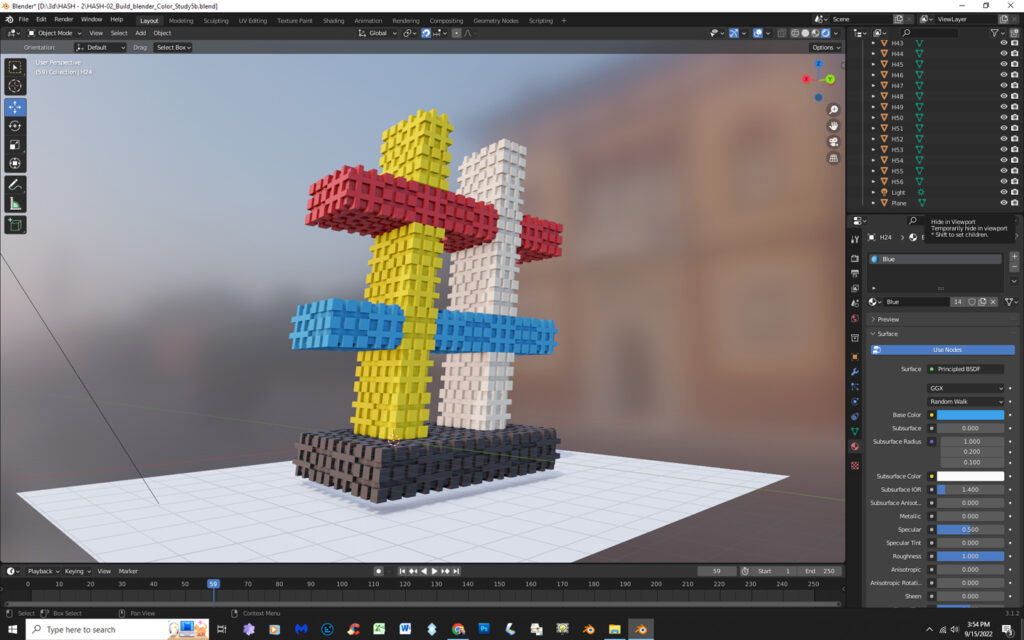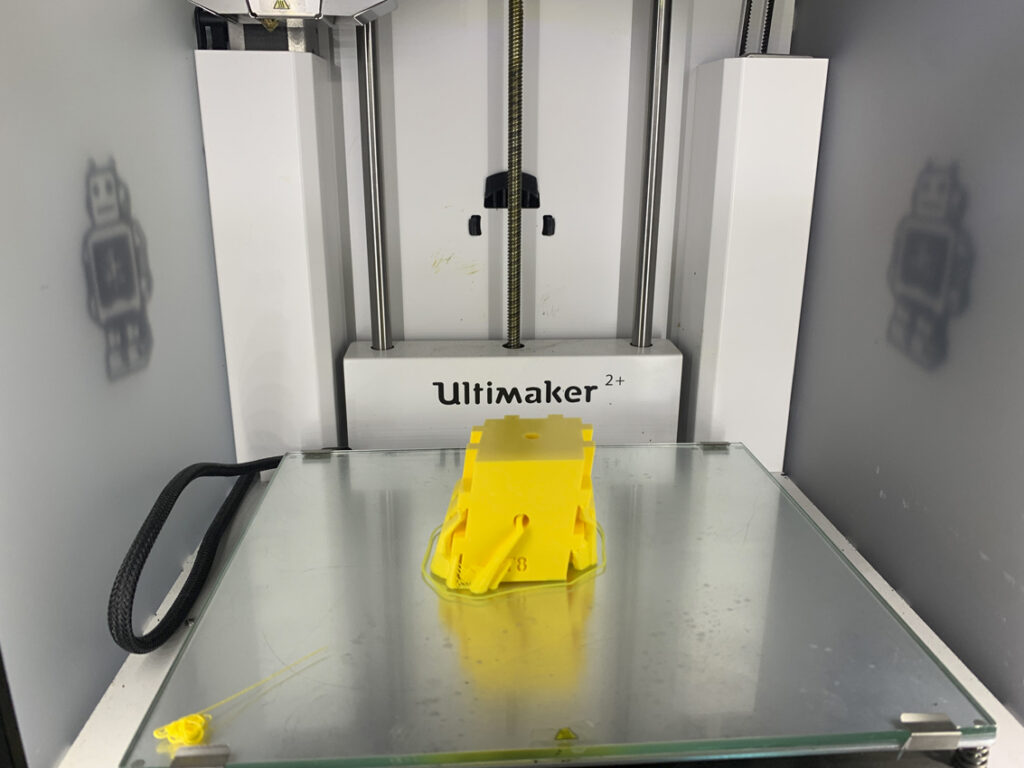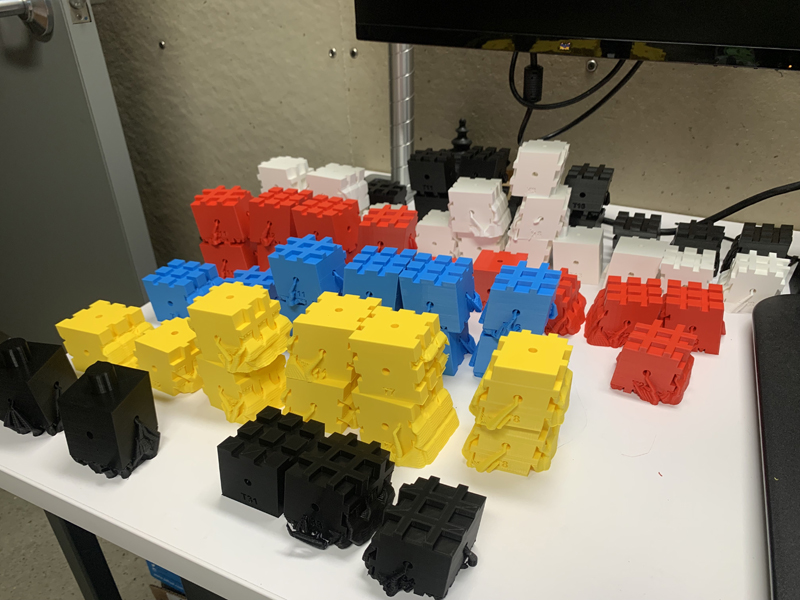 My 3d printed tactile artwork ESCAPE HASH is being shown at W/O Limits: Art, Chronic Illness, & Disability at the Artists Archives of the Western Reserve https://www.artistsarchives.org/event/w-o-limits/
I'm glad to contribute a touchable artwork for the exhibition, as it is one of many other accessibility and adaptive measures to be most inclusive of the disabled art viewing public.
I would approach the design, with an architectural/engineering methodology. The 3d printed sculpture is made from 74 individually printed interconnected blocks. The blocks are modular, designed to fit together in multiple ways. With a master block that all the blocks are derived from, its shape is a rhombohedron. https://en.wikipedia.org/wiki/Rhombohedron
Strategies I employed to make it accessible to the visually impaired are 3 things; contrast, pattern and relief to make it tactile to the touch. The blocks alternate between hash symbols in negative relief and positive relief form. Primary colors and black and white provide bold contrast between the parts, making them more visible. The deep cuts into each block project shadows making it both tactile and with a sharply delineated pattern also making it more visible.
The blocks were printed at Think[box] at Case Western Reserve University. Each block took 11 hours to print at high resolution. Director of Prototyping, Ainsley Buckner ran 6 printers simultaneously for over two weeks. Thank you Ainsley!
Hidden between where the blocks connect to each other is a wooden dowel that fit into holes in the blocks. They are alignment pins, assuring that the blocks fit precisely together and align properly. To adhere them, I used 3m VHB Tape, a super strong, super thin double sided tape.